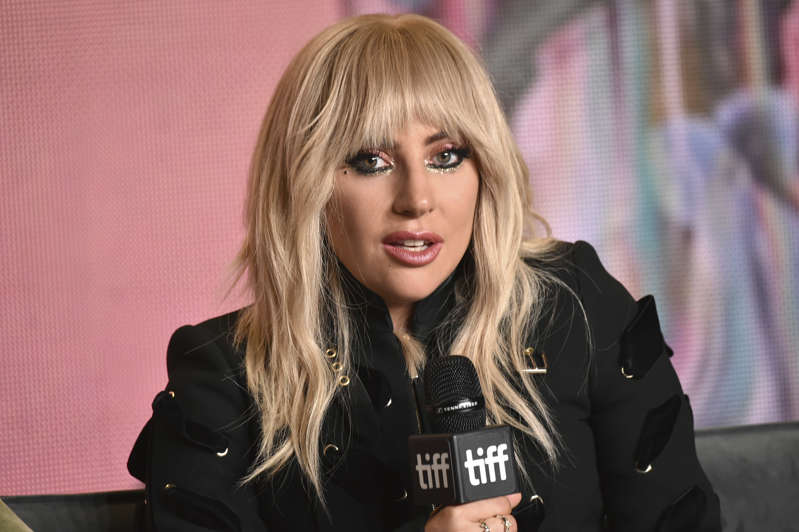 The premiere of Lady Gaga's new movie, A Star Is Born, was brought to an abrupt halt at the Venice International Film Festival on Friday night (31Aug18) by a lightning strike.
The bolt reportedly struck the Lido in the Italian city, during the gala screening of Bradley Cooper's directorial debut, and caused an outage to the power servicing the projector.
Officials managed to correct the issue and the film was back on the screen after a 10 minute pause.
Cooper was heard yelling, "Thanks for waiting" from his seat next to his leading lady and co-star Gaga.
Despite the lightning strike, most critics agreed the film's a hit, giving Lady Gaga kudos as a movie star and raving about her performance as Ally.
IndieWire's Michael Nordine wrote: "It's almost like you're seeing her for the first time. She instantly makes you believe in her Ally as a no-name talent despite already being one of the most successful singers on the planet. Unassuming but obviously special."
"Gaga completely sheds her pop persona and exhibits a scrubbed-clean, relaxed appeal and a deft balance of toughness and vulnerability," The Hollywood Reporter's David Rooney added in his review, adding the chemistry between Cooper and his leading lady "makes their characters' instant connection believable".
Meanwhile, The Guardian's Peter Bradshaw called Gaga's performance "sensationally good" adding the film is "outrageously watchable and colossally enjoyable".
Gaga, who arrived at the festival on Thursday, is the third star to tackle the rags-to-riches story – Judy Garland originated the role in the original movie musical version in 1954, and Barbra Streisand starred in the 1976 remake.