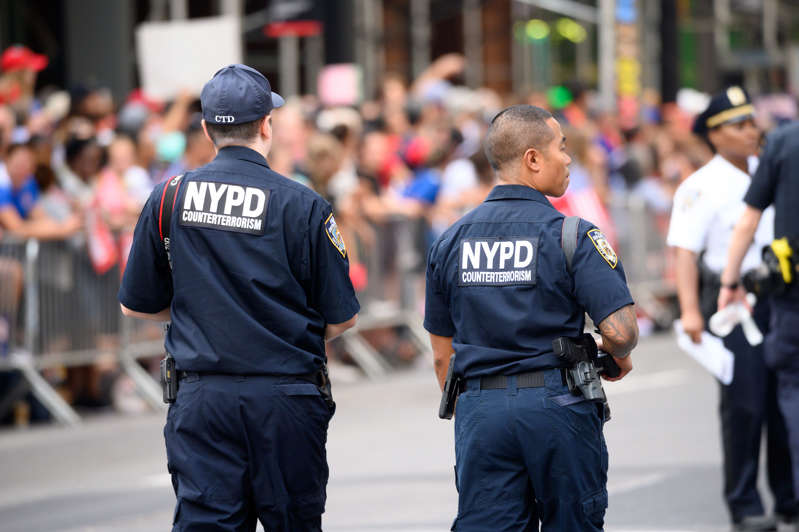 A Bronx pastor took money meant to help HIV-positive drug addicts and used it to jet off to the Caribbean and lavish himself with gifts, prosecutors said.
In his role as president and CEO of Addicts Rehabilitation Center Fund and the Addicts Rehabilitation Center Foundation, Rev. Reginald Williams, 67, scammed the nonprofits out of more than $631,000, authorities said.
Pastor Williams and two others, Bennie Hadnott and Naomi Barrera, were arraigned on grand larceny charges in Manhattan Supreme Court on Wednesday. Barrera was also charged with filing false paperwork with the New York City Human Resources Administration.
The cleric gave Hadnott, 74, and his Tondah Consulting Group a $40,000 contract for financial services and got $54,000 in kickbacks in return between May 2010 and January 2015, prosecutors said.
Williams allegedly used the money to pay off his American Express bill and write cashier's checks to himself and his wife.
Prosecutors said he plundered the two taxpayer funded nonprofits with the help of Barrera, who allegedly played a shell game with proceeds from an affordable housing real estate sale.
According to court papers, Williams raked in $135,000 and Barrera, 42, pocketed $30,000 through those deals.
Prosecutors said Williams also had a lucrative expense reimbursement hustle. They said he expensed $100,000 spent on trips to the Bahamas, Jamaica and the Dominican Republic and treated himself to $170,000 worth of dinners and bar tabs. He allegedly double-dipped his reimbursements by submitting the same receipts to both ARC affiliates.
Manhattan District Attorney Cy Vance said the trio, "shamelessly stole from publicly funded organizations dedicated to helping vulnerable New Yorkers. Even while their organizations struggled financially – failing to meet contractual obligations and even furloughing employees without pay – these defendants continued to drain the coffers for their personal gain."
Williams' attorney Paul Martin said his client personally raised over $14 million for the foundation and "every dime received (from the nonprofits) he was entitled to."
"The board made the decision to pay my client, to pay him for the years in which he got no salary," the lawyer said.
Barrera had "little if any authority" in ARC finances, her attorney Robert Walters said.
Hadnott's lawyer, Sanford Talkin, pointed out that his client has had, "a distinguished career as an accountant" and wants to make sure "this isn't a blemish on his record."
Williams has been the leader of Charity Baptist Church of Christ in the Bronx for 26 years and is known for his "spirit of generosity," according to the church's website.