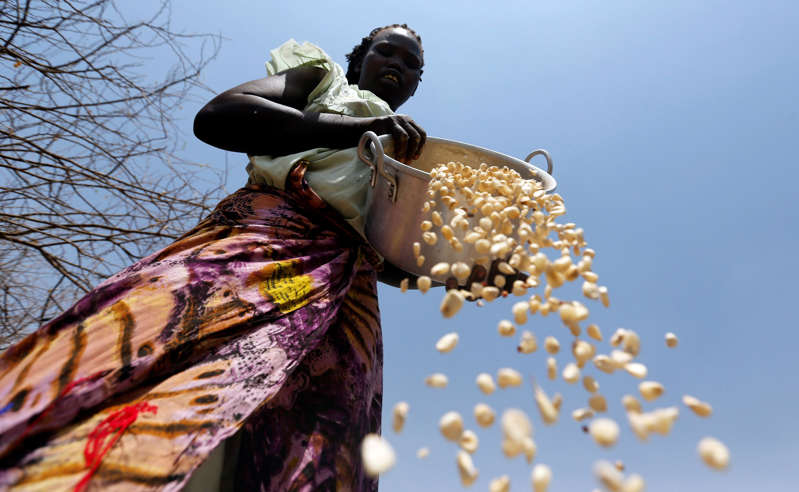 More suspects implicated in the multibillion maize scam are to be arrested as the Ethics and Anti-Corruption Commission (EACC) initiate the second phase of their probe into the loss of Sh11.3 billion meant to pay genuine farmers who sold their produce to the government.
This comes after 16 suspects linked to the illegal purchase and payment of maize to cartels by the National Cereals and Produce Board (NCPB) last season were arrested and arraigned in court.

The EACC Executive Director in charge of the North Rift, Mr Jackson Mue, on Sunday said investigations were ongoing into the multibillion scam after prime suspects were arrested last month as farmers continue to await their outstanding payments.

UNEARTH TRUTH

"We have entered into the second phase of our investigations to unearth the truth behind the maize purchase and payment," said Mr Mue on phone. The anti-graft sleuths arrested 16 suspects, 10 of them from the North Rift region last month implicated in the maize scandal.

They include senior government officials, NCPB senior managers and staff, vetting committee members and traders.

"The suspects committed irregularities during the vetting process at the committee level, documentation at the NCPB and allowing illegal payment," added Mr Mue.

Maize farmers are demanding Sh3.5 billion for maize bought by the government through NCPB last season for the Strategic Grains Reserve.

The treasury has only released Sh1.4 billion to be paid to the farmers on condition that they be vetted afresh.

CARTELS

Detectives have in the last three months pitched camp in various NCPB depots in Western Kenya region where cheap maize suspected to be from Uganda and Mexico were delivered and prompt payment made to the cartels at the expense of genuine farmers.

Eldoret, Moi's bridge, Kitale, Nakuru, Bungoma and Kisumu are some of the NCPB depots that have been under investigations.

It has since emerged that unscrupulous traders brought in maize from neighbouring countries through porous border points like Suam and delivered the crop in large quantities to Moi's-Bridge, Bungoma and Kisumu NCPB depots and were paid princely sums.