©Provided by Genesis Media IMF bailout restores Ghana to rising star status
Ghana's economic turnaround has been hailed as one of sub-Saharan Africa's success stories
According to the IMF Ghana's economy is on the mend. The trade and budget deficits are narrowing
MF has stated that the inflation rate is projected to fall to 8 percent from almost 19 percent
The International Monetary Fund (IMF) says Ghana has once again become a rising star in Africa following its successful bailout.
The latest analysis from the Fund said "Ghana has been hailed as one of sub-Saharan Africa's success stories."
The IMF said its bailout programme has helped Ghana's economy to get back on track after a troubling last few years.
"It (Ghana) was the first to free itself from colonial rule, in 1957. It built a stable democracy in the 1990s, overcoming decades of political upheaval. A thriving economy fueled by exports of cocoa, gold, and—more recently—oil helped cut the poverty rate from 53 percent in 1991 to 21 percent in 2012," the IMF analysed.
The Fund was, however, quick to point out that Ghana's economy didn't portray a good picture by the year 2015.
The IMF said budget deficits, rampant inflation, and a depreciating currency led to a hobbling economy.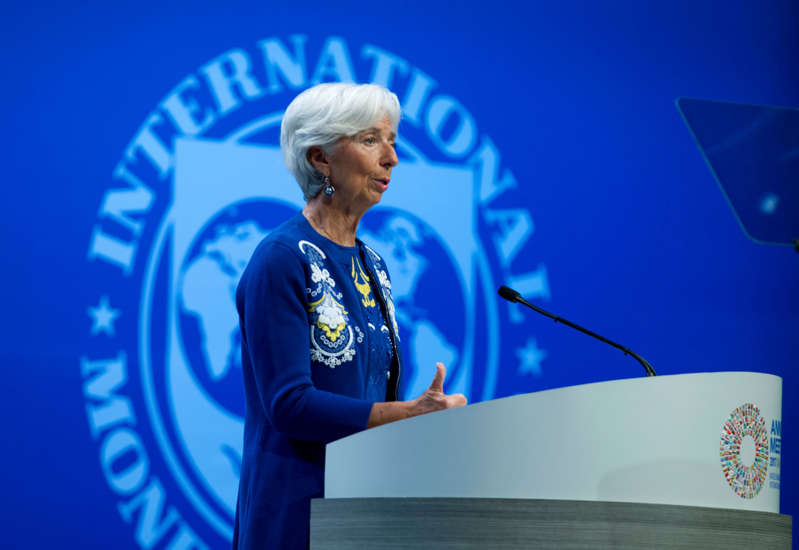 © ASSOCIATED PRESS International Monetary Fund (IMF) Managing Director Christine Lagarde
"…credit dried up as interest rates rose and banks' bad loans piled up. At the root of Ghana's woes was out-of-control government spending, largely to pay salaries of an overgrown civil service."
"An asset quality review revealed significant under-capitalization. Some banks were recapitalized, and the Bank of Ghana used its newly enhanced authority to wind down insolvent lenders.
"The central bank developed regulations to ensure that banks meet sound underwriting and credit evaluation standards. It also paid back insolvent microfinance institutions' depositors," it said.
Ghana was forced to return to the IMF in 2015 for a $918 million loan to help stabilize the then faltering economy.