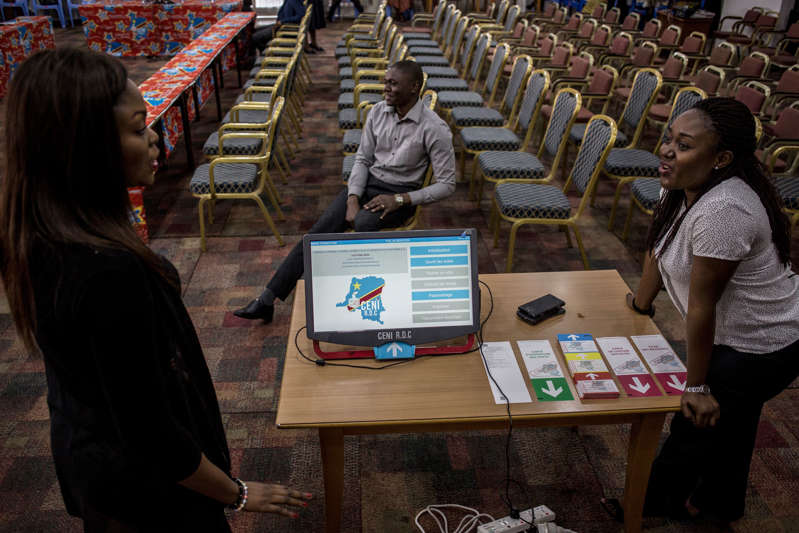 The African Union (AU) has urged political actors and other stakeholders in the Democratic Republic of Congo (DRC) to demonstrate a high sense of responsibility as the country heads to presidential, national and provincial elections scheduled for December 23.
Closely following the situation in the country, AU Commission Chairperson Moussa Faki Mahamat has expressed concern over the upsurge of acts of violence in the current election campaign and the loss of life in different parts of the country, including Kalemie, Lubumbashi and Mbuji-Mayi, according to an AU statement on Sunday.
Noting the serious risks that these acts pose to the serenity and regularity of the electoral process, Faki urged political actors and other stakeholders to work toward the holding of peaceful, free and transparent elections in accordance with the relevant African and international standards and principles.
He deplored the destruction of part of the electoral material for the Kinshasa constituency following a fire that consumed one of the central warehouses of the Independent National Electoral Commission in the night from Dec. 12 to Dec. 13.
The AU has deployed a long-term election observation mission in the country since Nov. 28 to monitor the electoral process, and it will be reinforced by a team of short-term observers as of Dec. 17.
Faki reiterated the AU's commitment to accompanying the Congolese actors and the Congolese people toward a successful conclusion of the electoral process in the country, according to the statement.