A selection of this week's best photos of Africans and Africa.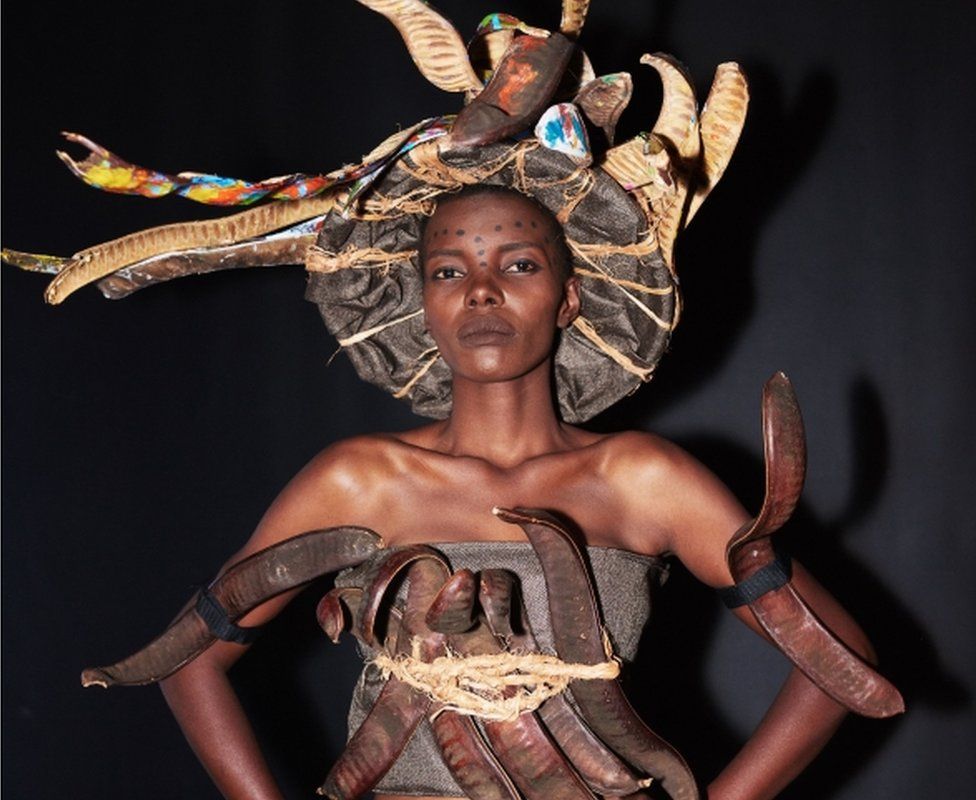 In a dress made from seed pods, Miss Tanzania Lilian Ericaah Maraule prepares backstage to represent the best of her nation's culture at The National Costume Show in Las Vegas on Saturday.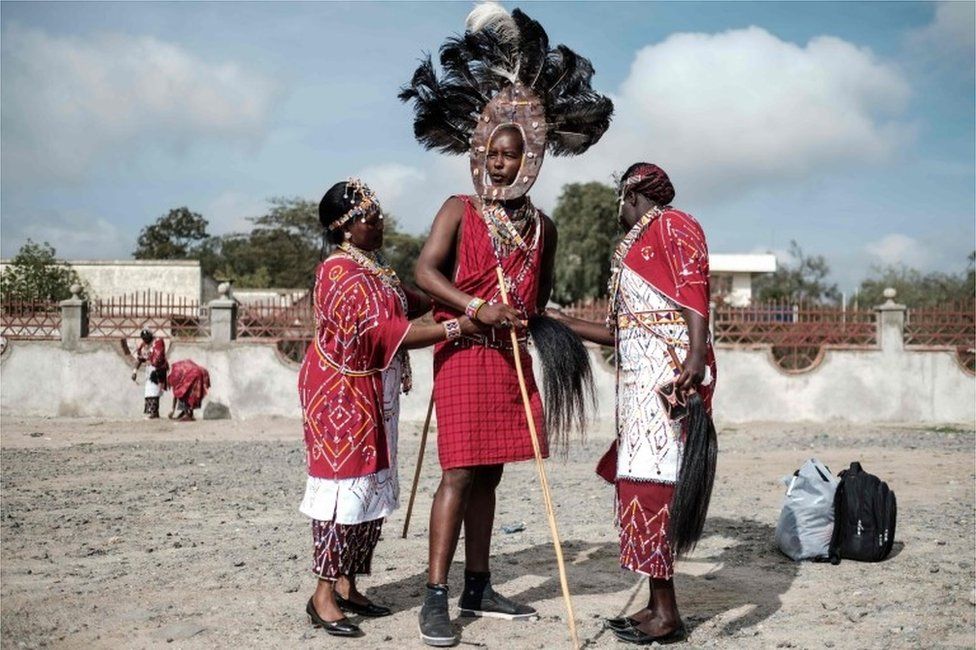 On the same day in Kenya, women from the Maasai ethnic group wear their costumes for a performance to promote peace and community cohesion in the Rift Valley region.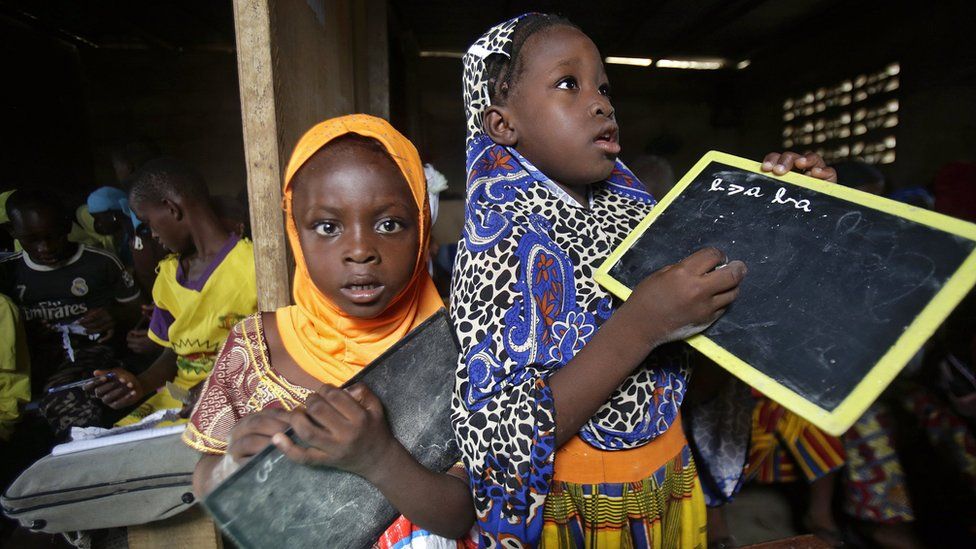 The focus of these young girls is on education, as they attend school with their chalkboards in Ivory Coast's main city, Abidjan on Friday…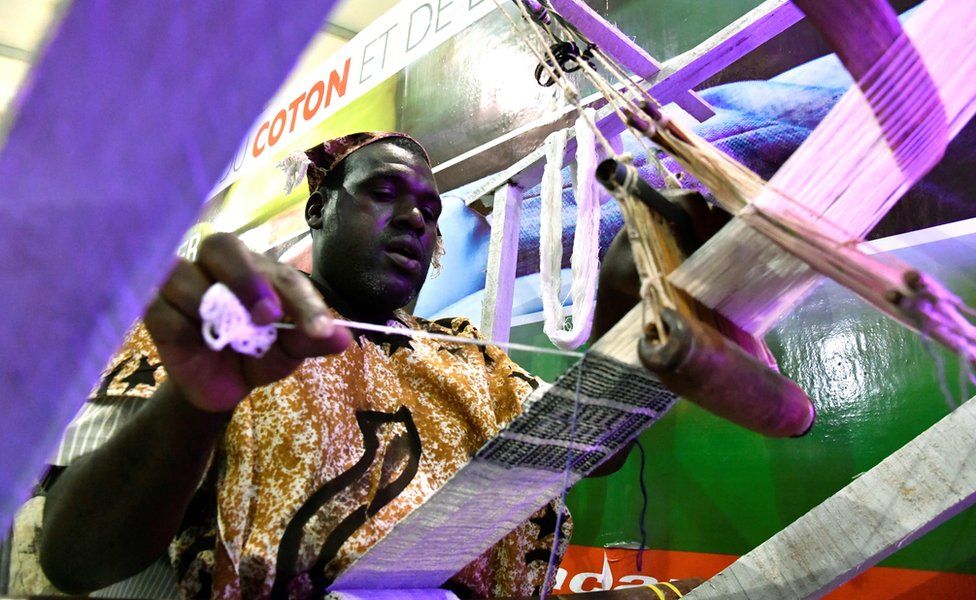 Elsewhere in the city, a weaver works on a loom…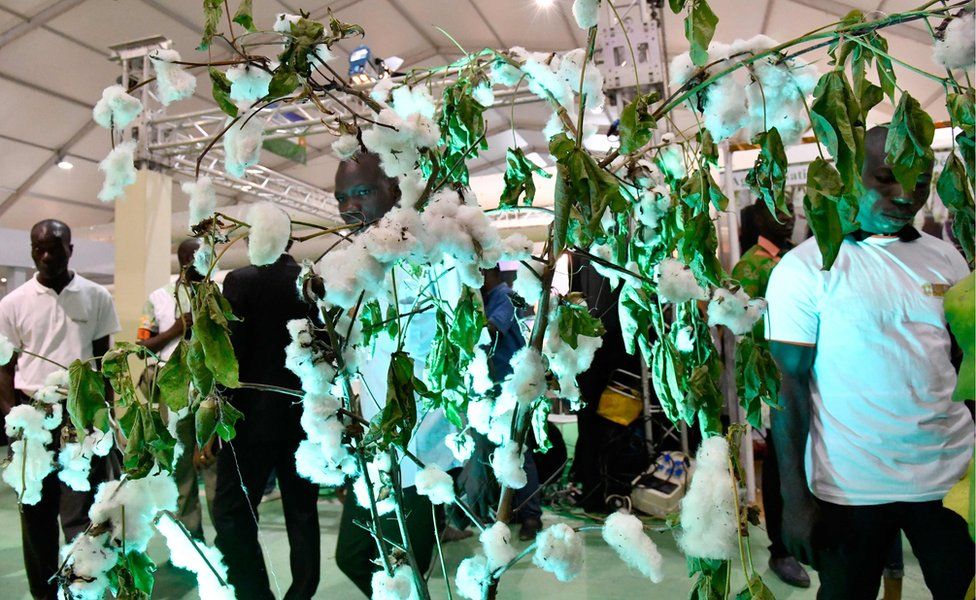 While visitors look at a display of cotton at an agriculture and animal resources exhibition. Ivory Coast is a leading cotton producer…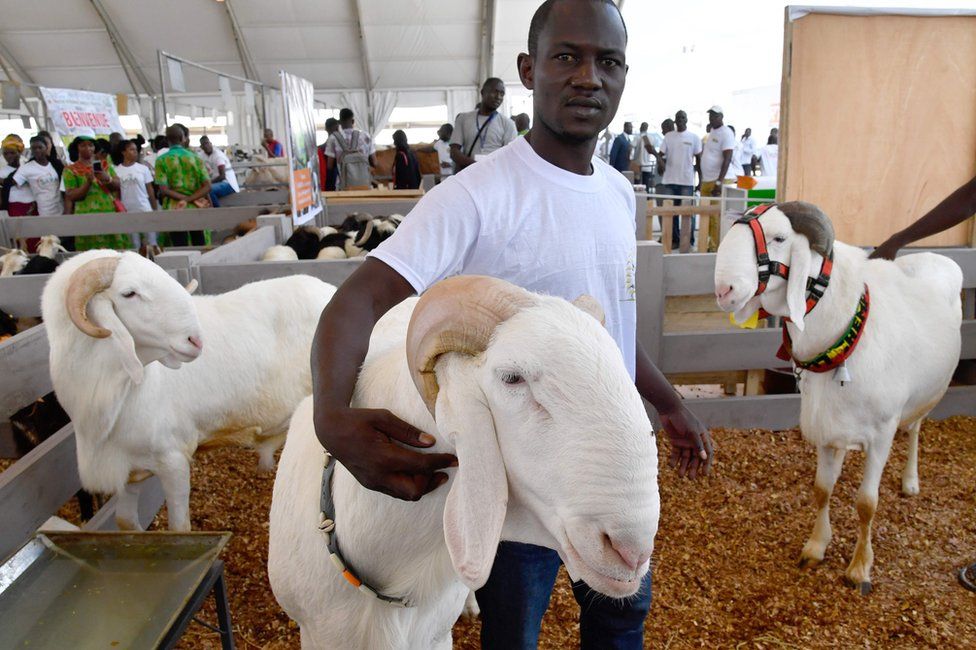 Rams from neighbouring Mali were also on show at the annual exhibition, which aims to improve farming methods and promote trade.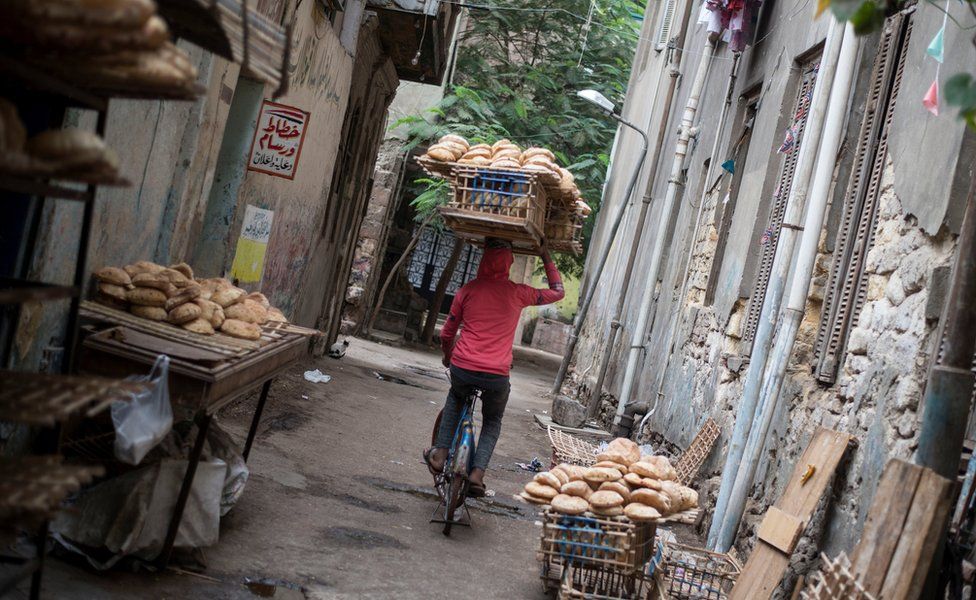 On Wednesday, a bicycle rider carries a wood rack full of bread on his head as he does deliveries in Egypt's capital, Cairo.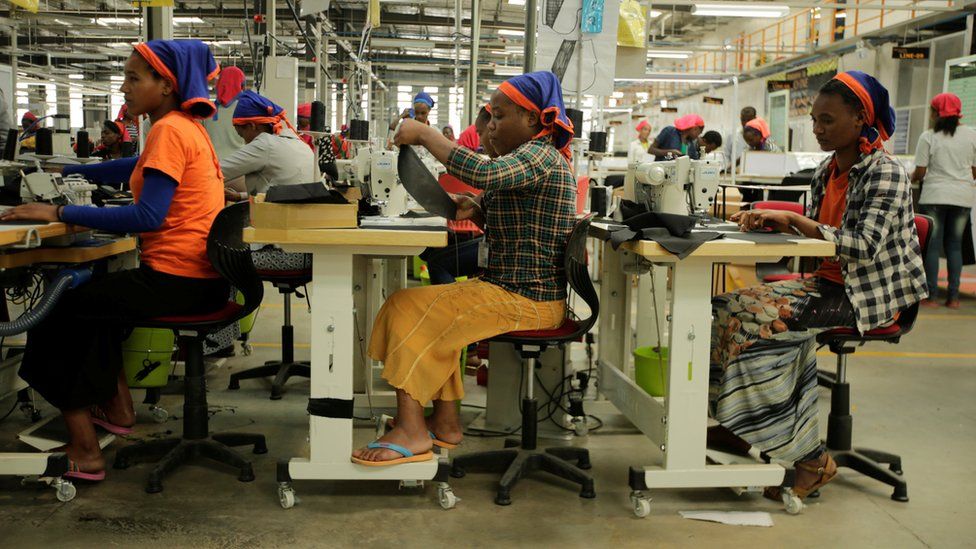 Workers sew clothes at a textile factory in south Ethiopia's Hawassa Industrial Park on Friday. The clothes are for some of the world's leading fashion companies.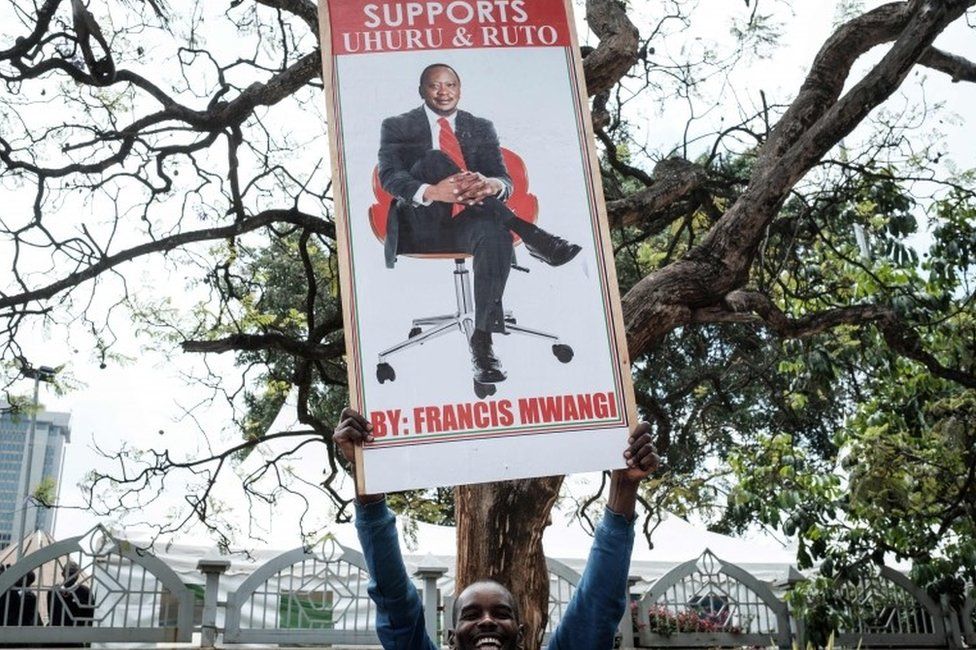 In Kenya's capital Nairobi on Monday, a man holds a placard of President Uhuru Kenyatta after a court upheld his victory in last month's highly divisive presidential election re-run, paving the way for him to be sworn in next week for a second term.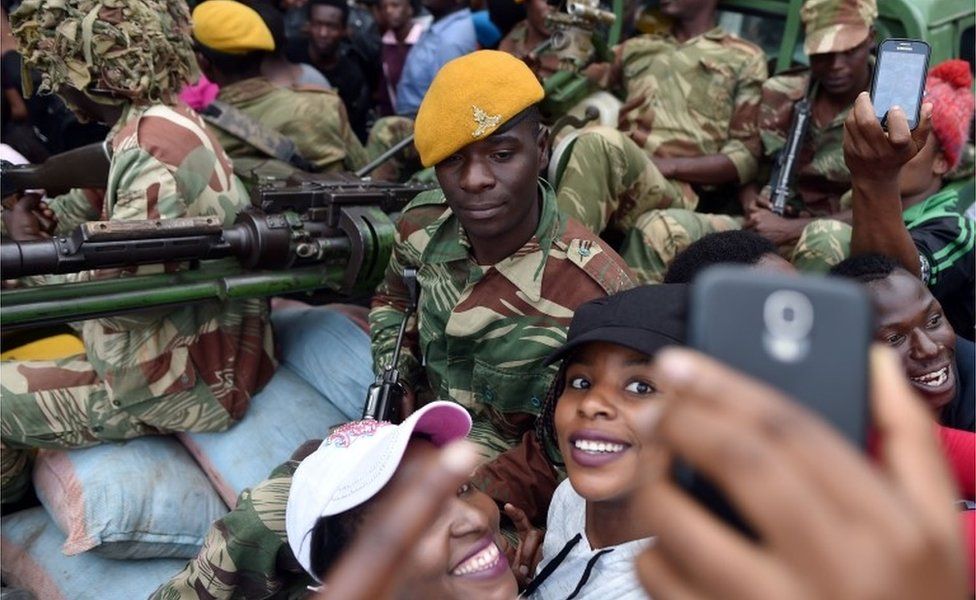 In Zimbabwe's capital Harare on Saturday, women take selfies with soldiers to celebrate the military's decision to put President Robert Mugabe, 93, under house arrest, and to demand his resignation…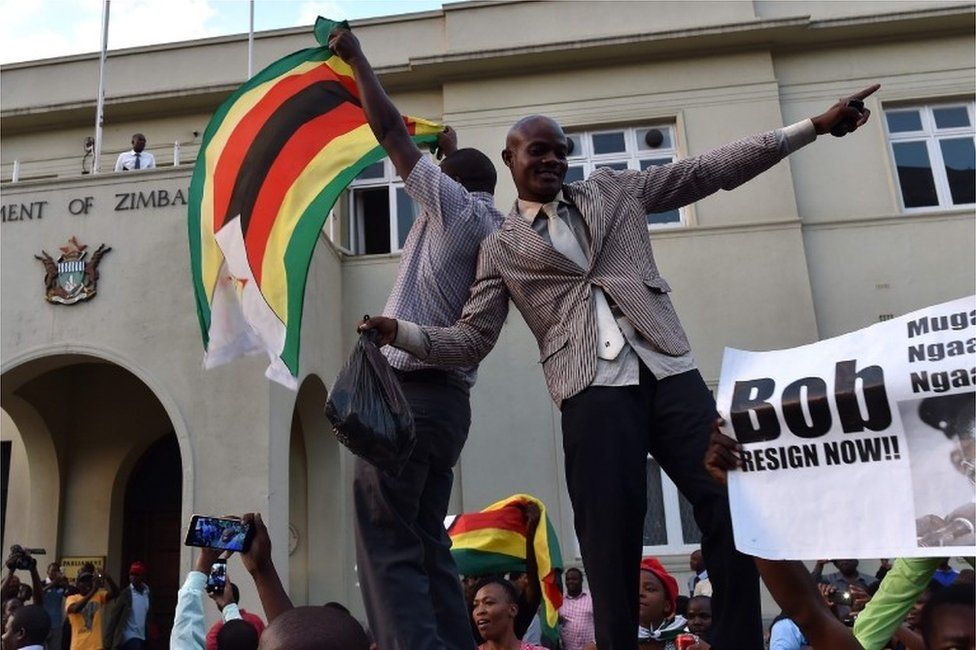 On Tuesday, crowds gathered outside parliament to show support for MPs who had initiated impeachments proceedings against the 93-year-old ruler…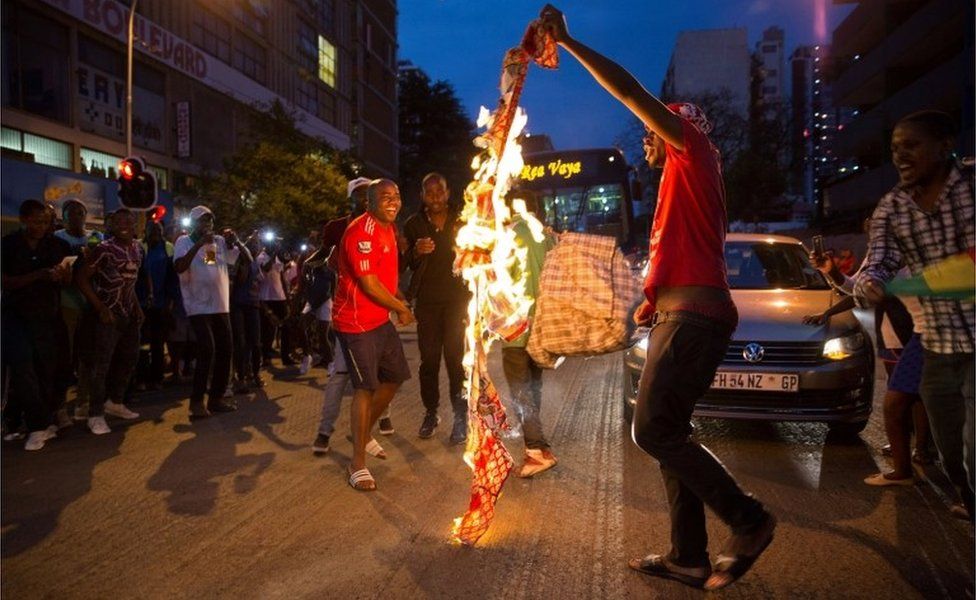 When he resigned a short while later, celebrations broke out among Zimbabweans around the world, including in neighbouring South Africa where they burnt banners bearing his image…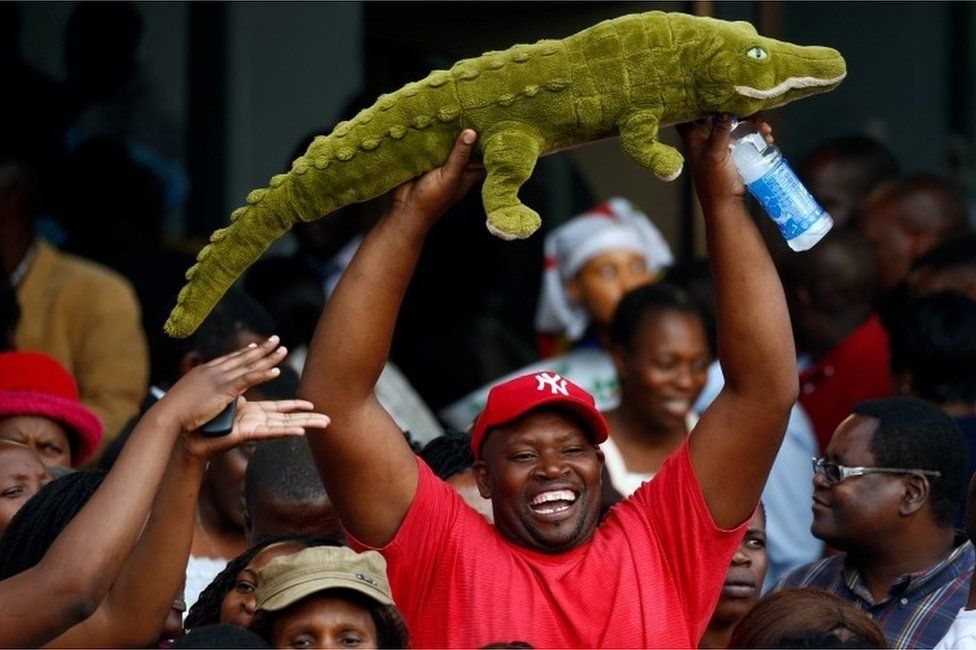 The next day in Harare, this man carried a cuddly crocodile to welcome the next President, Emmerson Mnangagwa, who is nicknamed "the crocodile" because of his reputation for being politically cunning.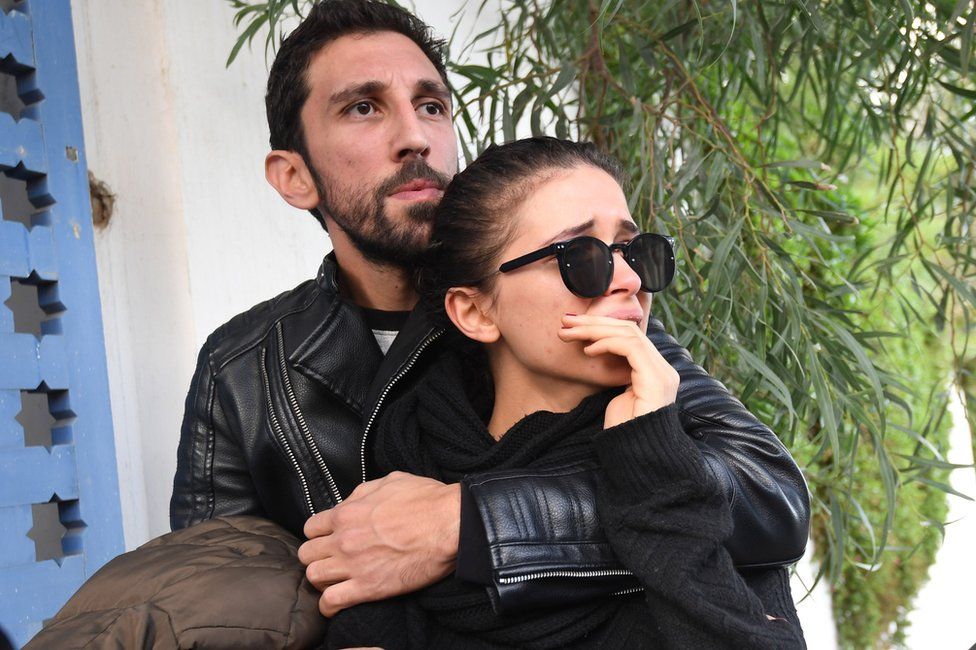 In Tunisia, the mood is very different on Tuesday, as mourners attend the funeral of fashion designer Azzedine Alaia, who died aged 77…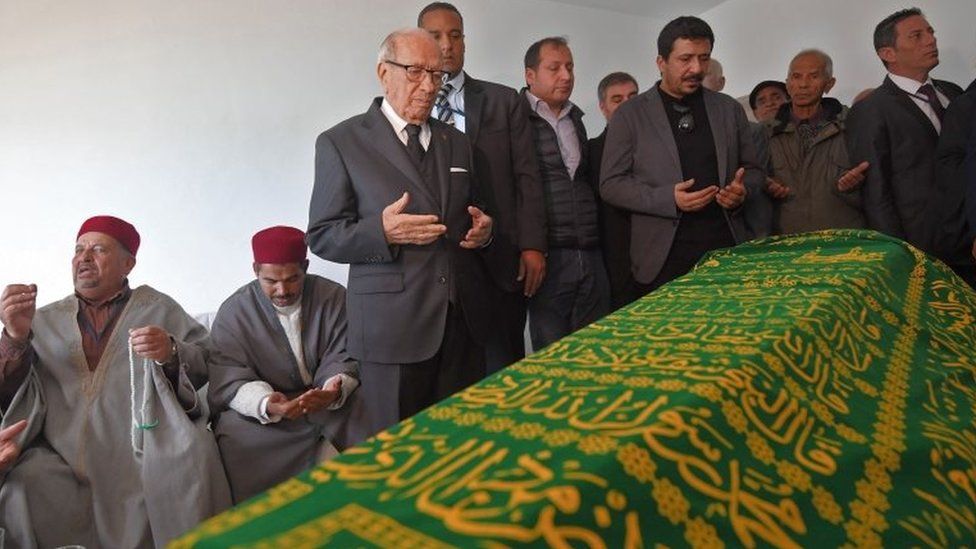 Tunisian President Beji Caid Essebsi was among the high-profile mourners who prayed for him as he was buried at cemetery in the capital, Tunis.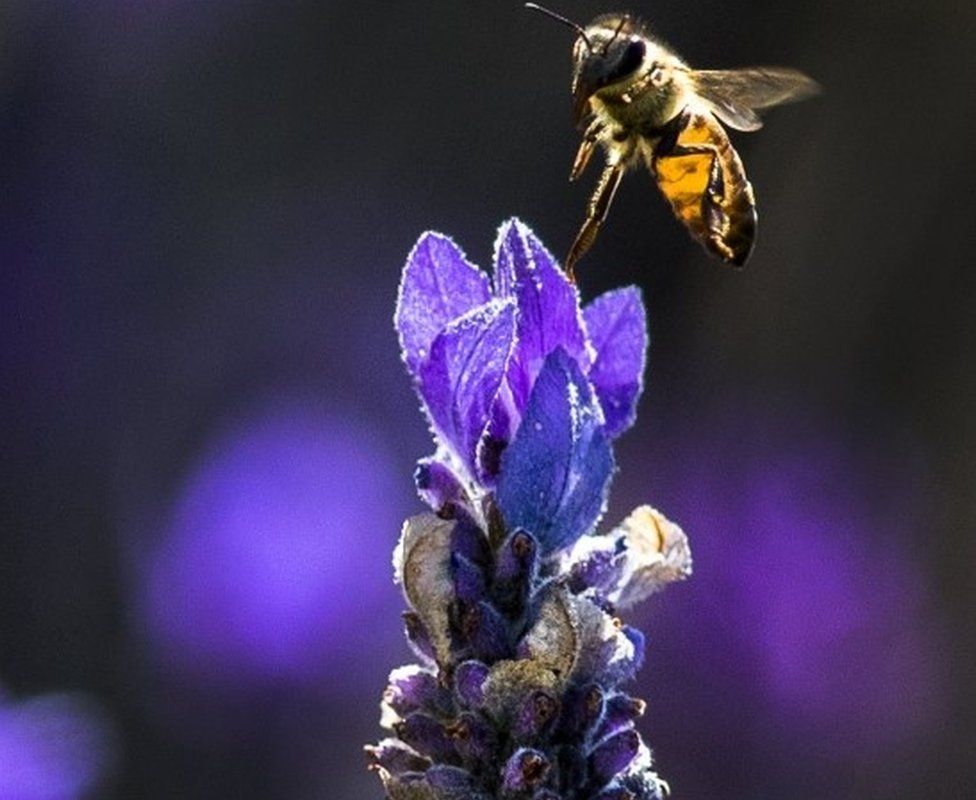 In South Africa's Cape Town on Saturday, a bee flies next to a lavender bush. Bee colonies are under stress following the American foulbrood disease outbreak in 2015, which killed about 40% of bees in the Western Cape region.
Images courtesy of AFP, EPA, PA and Reuters